Ceppo Di Sabbia
Ceppo Di Sabbia is a unique natural stone with a terrazzo look. This marble with its distinctive round pebbles was formed by sedimentation over the centuries.
possible
finishes:
Soft Touch
Surface finish with a matte look and a pleasant feel. In combination with our QTOP Protect & Clean products, it provides maximum stain resistance.
XPlore
This finish was developed in our own workshop for surfaces with a relief.
Polished
Polished surface finish, gives a high-gloss result.
Honed
Honed surface finish, gives a silk-gloss result.
Projects with this marble: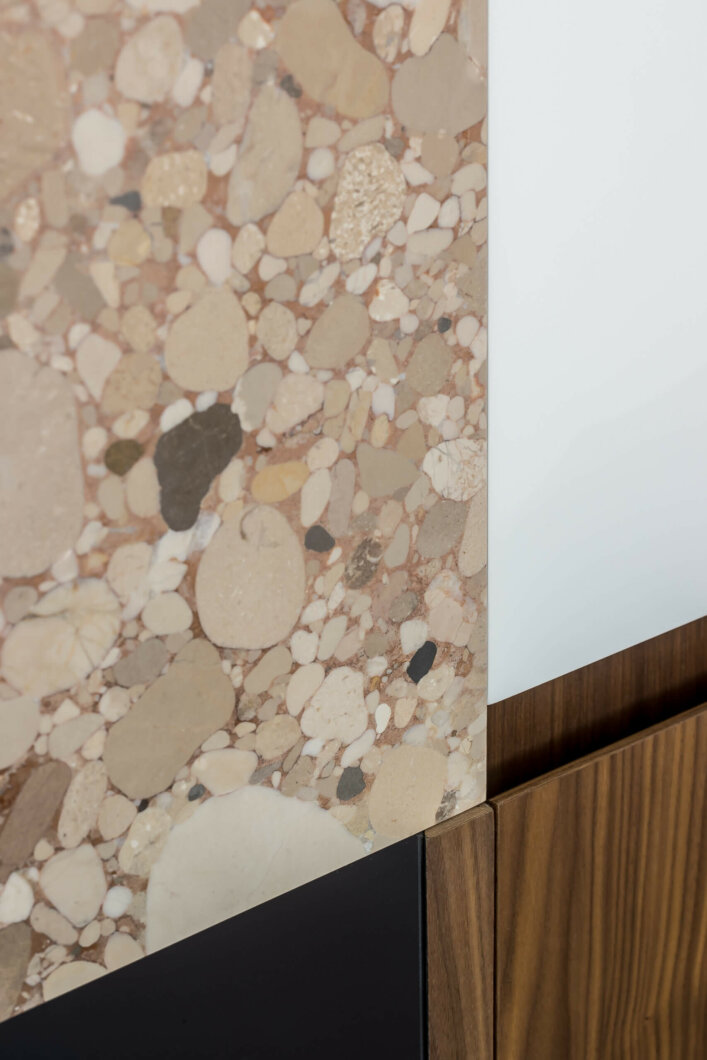 Like more information about this marble?
Contact us without any obligation on.