HI-TEC joint: what's in a name?
Potier Stone customers have probably already heard all about our HI-TEC joint. If this concept is new to you, we are happy to tell you more about it here!
High technology developed in our own workshop.
A kitchen island five metres long or more is no problem for us. Quarries usually cut blocks of marble to a maximum width of 300 centimetres. Fortunately, using our Bookmatch technique and Magic Split, we are able to join several pieces together invisibly to create a single, large surface. Our truck is also equipped for these large pieces. Now only the access to the home or building site can hold us back, because unfortunately narrow doors and windows can sometimes still prevent us bringing in large pieces whole.
Coloured acrylate
Bearing in mind the space available and our staffs' backs (a slab five metres long soon weighs 500 kg), we may opt to attach pieces together on site using a HI-TEC joint. We developed this high-tech finish here at Potier Stone so that two pieces can be stuck together on site almost invisibly. The acrylate is coloured to blend with the hue of the natural stone. This greatly increases the standard of the finish on your furniture.
Problem solved!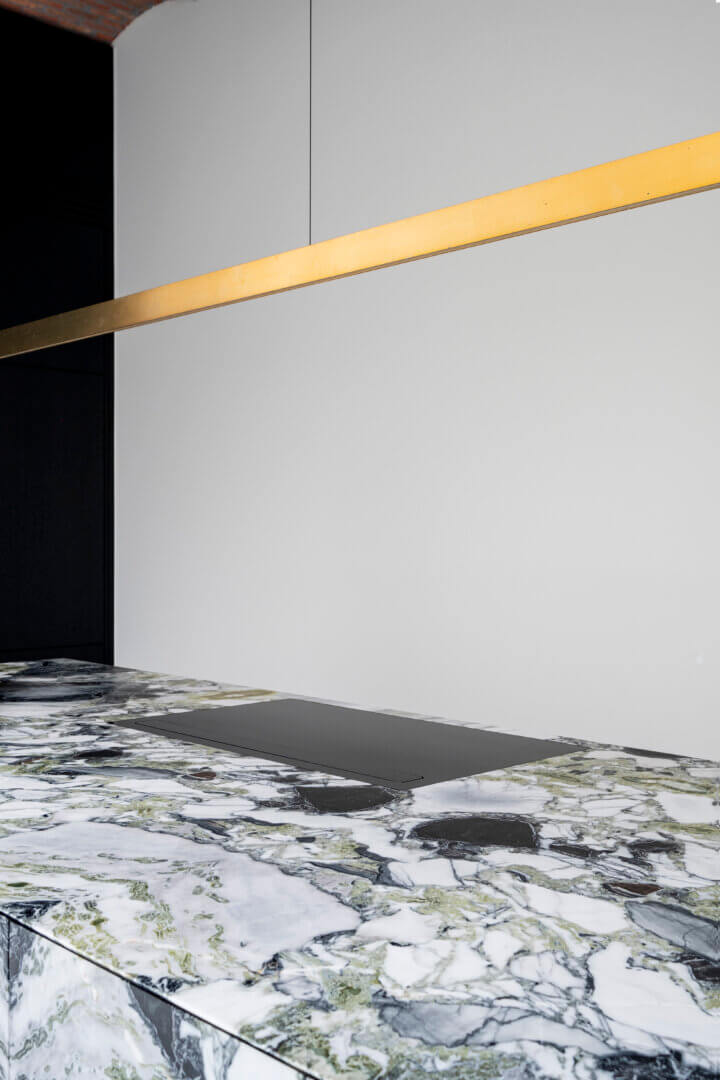 More info?
Please feel free to contact us.