MUD residence
On the edge of Heverlee Forest and Meerdaal Woods lies the green village of Oud-Heverlee, the home of Mud Residence. This distinctive 1960s villa has been converted into an inspiring holiday home with a creative studio and meeting room. Interior designer Andy Kerstens opted for austere and authentic materials such as Grigio Alpi natural stone. The minimalist atmosphere indoors, combined with rugged textures, creates a unique total experience, contributing to a new dimension of bold living.
We opted for Potier because of their expertise in finishes – primarily also due to the use as a guest house. The perfection of the finish and attention to detail really appealed to us as well – and at Potier they actively contribute to discussions about various solutions and production techniques bearing in mind the aesthetics.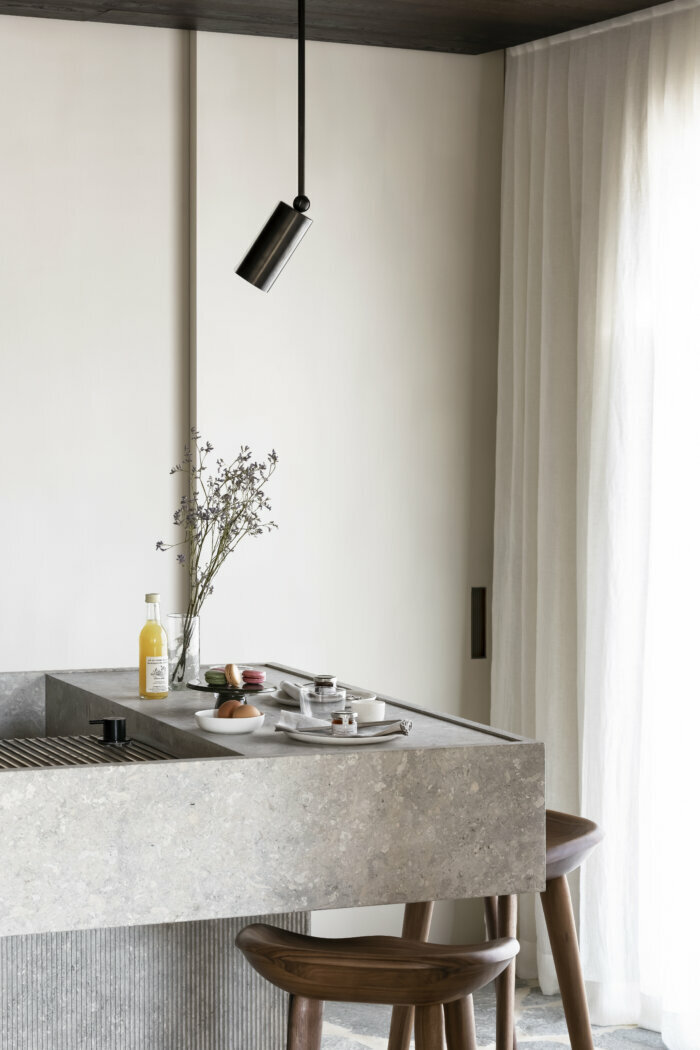 Like more information?
Contact us without any obligation on.