HH47 architects home
For their private home, the experts of JUMA architects opted for the neutral
Travertine S
in the kitchen and the hall. This distinctive natural stone is ideally suited to the atmosphere of a 1970s villa that pervades this new building. A piece of furniture in travertine was placed in the hall. This object divides the space in two and also provides a convenient little bench that you can use to put on your shoes before going out. In the bathroom, the washbasin unit is made of black Nero Marquina marble.
Mathieu Luyens
JUMA architects
An initial requirement when choosing the stone was the fact that the same stone was to be used for both the floor and the kitchen counter. This is not easy given that choosing a worktop is always a challenge. A perfect balance has to be found between an attractive look and convenience.
Potier Stone was chosen because they convinced us of their stain treatment. We have had no cause to regret it, because after two years the stone is still easy to clean!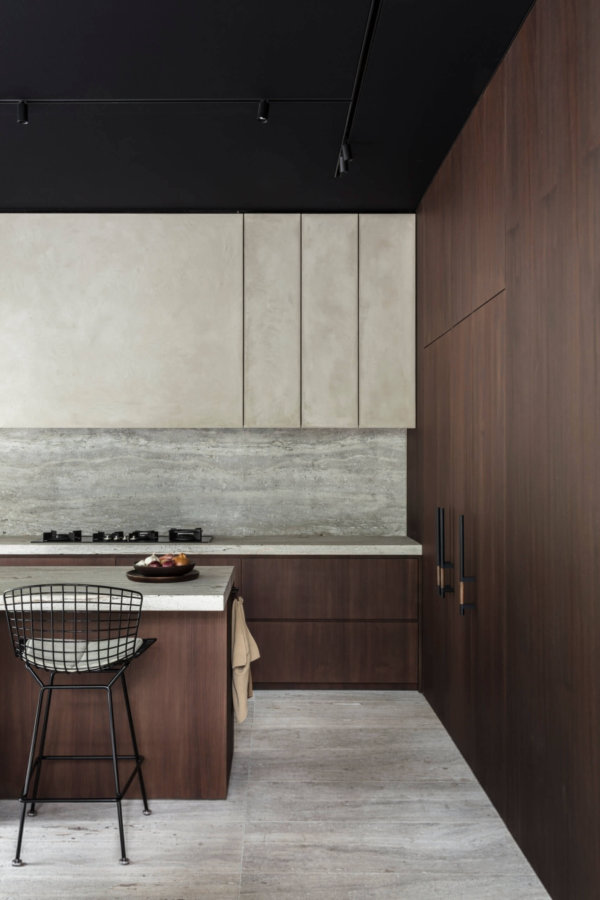 Like more information?
Contact us without any obligation on.