Our own Potier Stone pralines
We are very proud to present our own Potier Stone pralines. These fine chocolates were made by one of Belgium's best chocolatiers: Frederic Blondeel. He was named best chocolatier in Brussels by Gault&Millau in 2018. In his workshop in Koekelberg he roasts the cocoa beans himself to make the finest plain chocolate.
"Plain chocolate is light in colour", he told us on a visit to his workshop. If your plain chocolate looks black, then the cocoa beans have been over-roasted and the taste is bitter.
Adjacent to Frederic Blondeel's workshop is a shop with a bar where you can savour freshly roasted coffee (because Frederic roasts his own coffee beans, too) or chocolate milk. The interior of the shop and bar was finished in natural stone from Potier Stone.
The rough Travertin S fits the picture perfectly.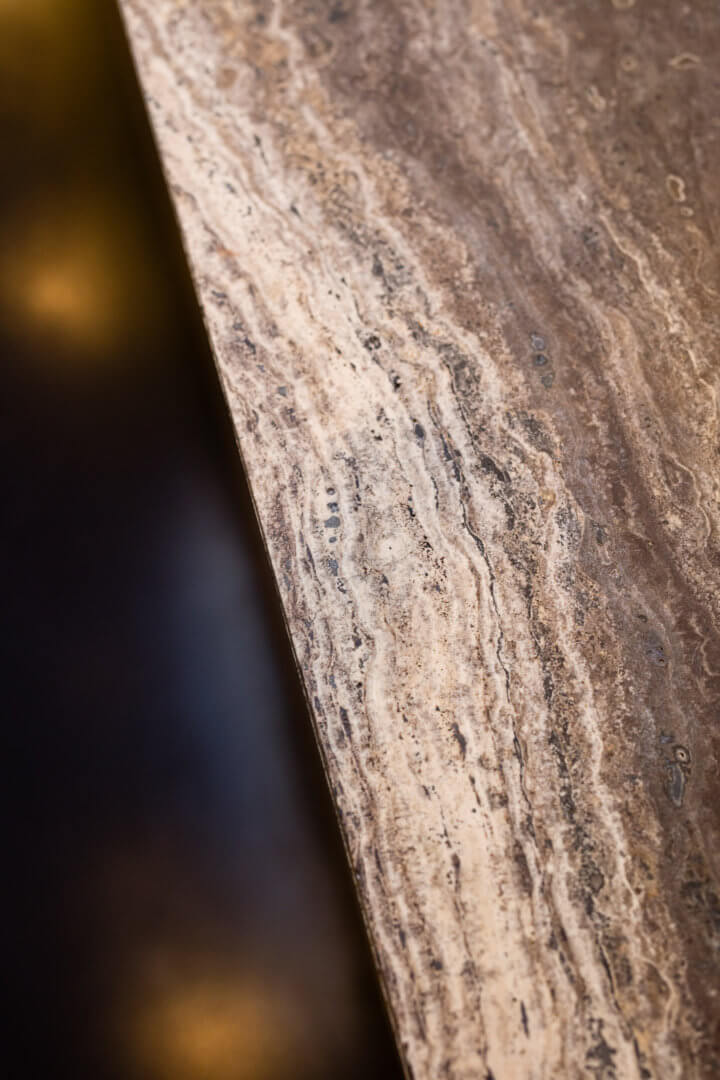 To pamper our staff and our customers even more, we asked Frederic Blondeel whether he could create Potier Stone pralines. The result is a superb praline bearing our logo in gold edible ink. The filling this winter is praliné with a hint of cinnamon, but it will change every season. All our staff received a gift pack so that they can enjoy our custom pralines at home, as well.
Make an appointment in our Concept Room and you, too, can savour a Potier Stone praline with a coffee!
Frederic Blondeel Chocolate Factory & Shop
Ganshorensestraat 39, 1081 Brussels – Koekelberg – Belgium
T +32.468.31.50.80 – +32.475.36.00.31 – info@frederic-blondeel.be
Opening hours of the roastery and shop:
– Monday to Saturday from 9.30 am to 6 pm
Design Factory & Shop: Espace Neuf
Photography: Cedric Verhelst
More info?
Please feel free to contact us.