King George Café among the seven most beautiful in the world
You may have read about it in the national newspapers. During a ceremony in London, The King George Café in Sint-Niklaas was named one of the world's most attractively designed cafés. The green marble bar expertly created by Potier Stone in open book is a real eye-catcher: a stylish combination of bold Irish Green and translucent Golden Spider.
World Interior Awards
As a finalist at the World Interior Awards, the King George Café will have to compete with design cafés from Sydney, Shanghai and Melbourne during the final in February 2018. This is a real honour, particularly as the café has only been open for a year. Look at it as the Oscars of the international interior sector. The final verdict is to come in February. Fingers crossed!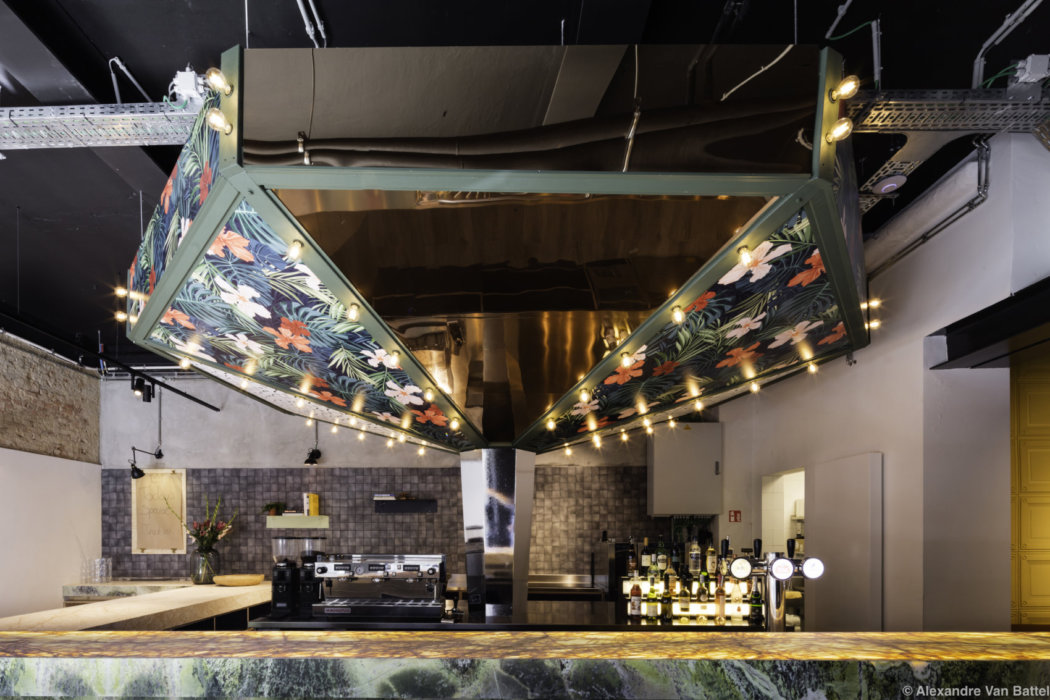 Worth a visit
The unique bar is part of the buildings by the creative agency King George or 'The Mad Creative Agency'. The 1,000 m² premises once held a carpet factory, with offices and meeting rooms and an events hall. The interior is totally different from what is typical today, with a lot of colour and various materials. Eye-catchers include the marble bar, the carousel hanging above the bar like a fairground attraction and the green furnishings at the entrance.
The King George Café is open Monday to Friday from 10 am to 6 pm. It is a very popular place for lunch around midday. And the place is increasingly being booked as an event location for companies and private individuals.
www.kinggeorgecafe.be
Read the article on HLN
More info?
Please feel free to contact us.