How heavy is a marble handbag?
When Potier Stone got to know the handbag label PAARL, it set the creative ball rolling. "They wanted to know if I was up for a challenge, because I had already made handbags with a touch of concrete and wood. Potier Stone wanted to know if I could design a collection using natural stone." Pearl-Lisa De Buck is happy to talk about the cooperation.
De Buck set up her own handbag label, PAARL, a few years ago. Just like Potier Stone, she is known for her unconventional way of working. The PAARL handbags are characterised by unique shapes and colours. They are made using a manufacturing process devised by Pearl-Lisa De Buck herself. She likes to draw inspiration from authentic materials. "Thanks to the marvellous colours and patterns, natural stone always has a special look and a depth of its own. Marble, like leather, fits perfectly into the PAARL narrative."
The handbag was made of high-quality leather in various colours. "But in each case, these colours recur in the fine marble slab". The handbag was created paying the greatest attention to the smallest details. De Buck believes that exclusiveness is key to the success of the 'Marble Series': "You could never imitate this work, because the piece of stone will never be the same. Just like my bags. Each handbag is different."
"Our biggest challenge was to make the slab as light as possible without the material becoming fragile", explains Bart Wauters of Potier Stone. "We were able to rely on our familiar finish to ensure that the bags had a warm feeling." De Buck often realised just how fragile marble is during the process. "Making a handbag with marble takes a little more time. Everything has to be perfect and the finish is more intensive."
"We match as people and as a product."
As if it had been agreed between them, both De Buck and Potier Stone tell the story of a magical cooperation. Referring to a common mindset and a similar enthusiasm. "The click came quietly. It immediately felt right to be working with them." De Buck calls the Potier Stone workshop a candy store and stresses how grateful she is for the cooperation. "And to answer your question", Pearl-Lisa De Buck laughs, "a marble handbag weighs almost nothing!"
And she's right.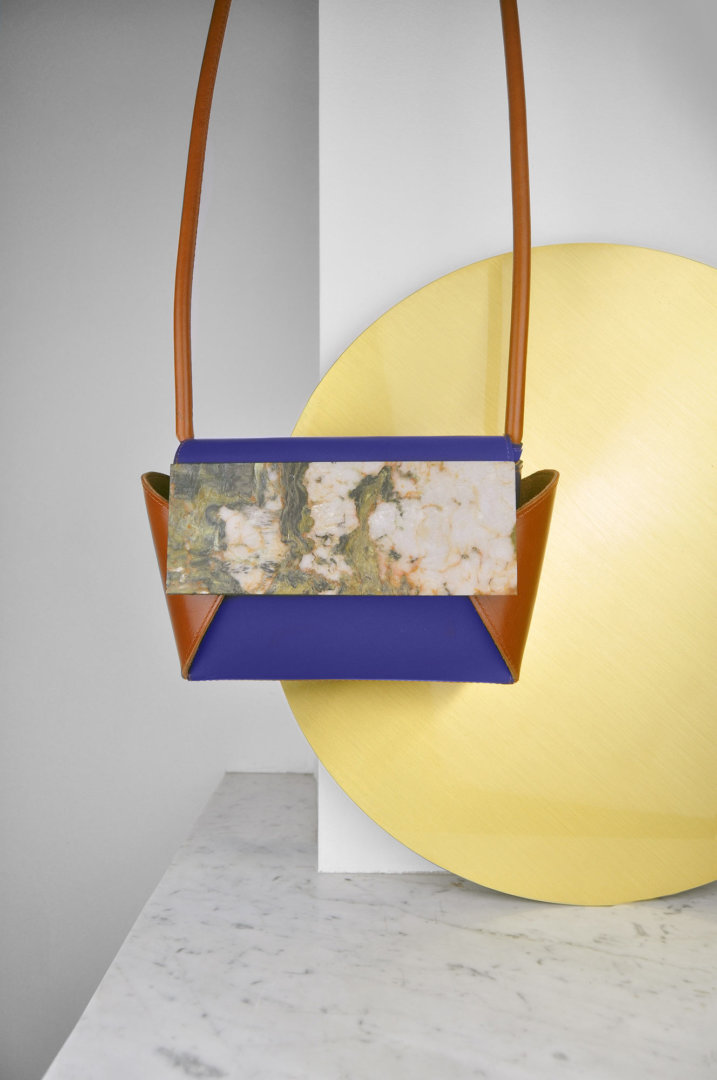 Marble Series fan? Then be sure to come along to Biënnale Interieur 2018 in Kortrijk! Because we are giving away no fewer than four PAARL handbags there!
More info?
Please feel free to contact us.