Conrad Willems – Hortus Conclusus
As of this week, you can admire the work of visual artist Conrad Willems in the Museo Villa Dei Cedri in Switzerland. Last winter, the artist, together with Potier Stone, Cromarbo and Merbes-Sprimont, created his most recent and largest sculpture 'Construction I.XI.XIV'.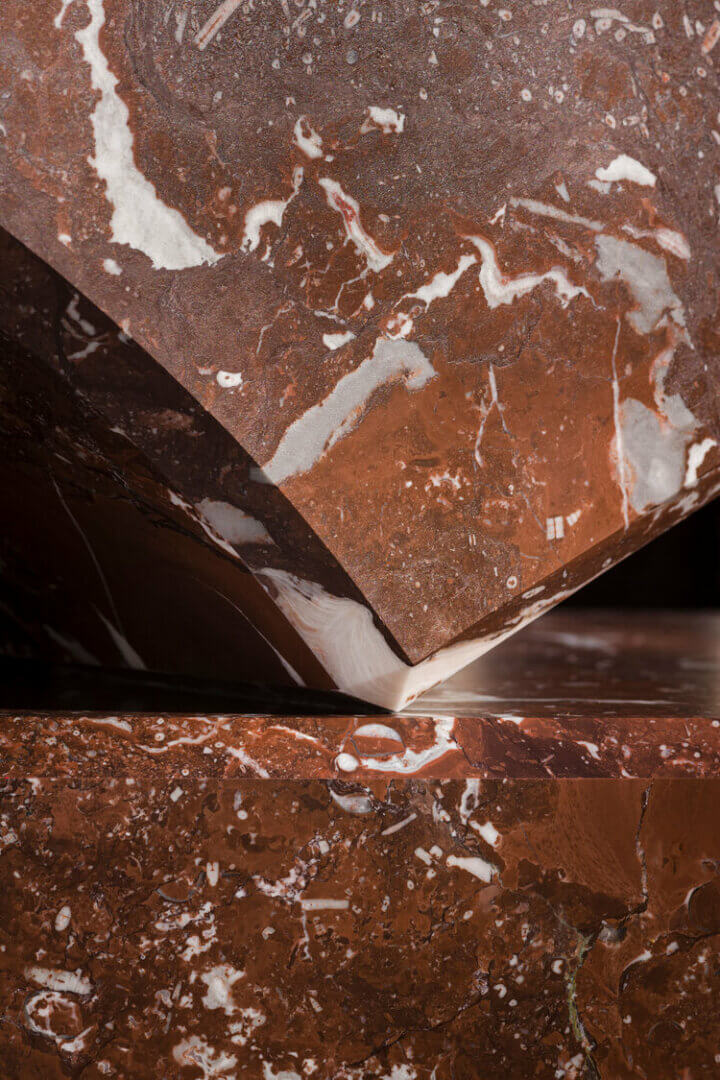 This huge piece, consisting of three elements, was made of cherry red Rouge Griotte. One of the few Belgian marbles. Conrad Willems worked on the marble blocks with our experienced craftsmen for many weeks. These shapes are inspired by children's play blocks so the elements can be placed together a different way each time.
The exhibition 'Hortus conclusus. The illusion of a paradise' was originally scheduled to open on 21 March. This still gave the artist time to install his work in the museum garden in Bellinzona during the last days of winter. Unfortunately, coronavirus threw a spanner in the works here, too. The vernissage and soon the entire exhibition were postponed.
The exhibition includes works by contemporary artists alongside prints from the 15th, 16th and 17th centuries by Albrecht Dürer, Heinrich Aldegrever, Martin Schongauer, Hendrick Goltzius and Remoldus Eynhoudts. In this way, the exhibition aims to analyse our contemporary Western society, in the light of the religious themes and ancient myths that they gave rise to.
The exhibition of work by Pierre et Gilles, Albrecht Dürer, Mat Collishaw, Alain Huck and others runs until 8 November 2020 in the Museo Villa Dei Cedri.
Photos by Cedric Verhelst.
More info?
Please feel free to contact us.