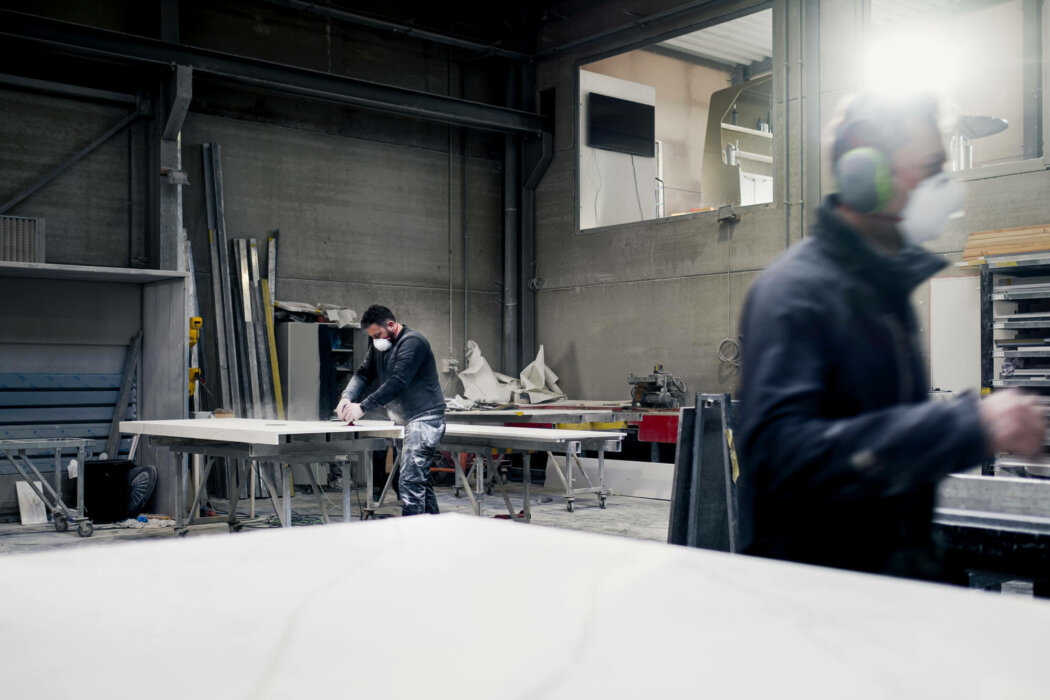 Belgian Stone Day 2021
The third edition of Belgian Stone Day took place on 23 November 2021. This event was organised for the members of the Belgian Natural Stone Federation. One important item on the agenda was the transfer of the chairmanship to Wim Nelis.
New chairman
The organisers, who were enthusiastically applauded during this edition, created a unique opportunity to experience the versatility of natural stone and ceramics, discover innovative applications and establish new contacts in the sector.
In addition, two seminars were organised. During one of these seminars, the new 'Technical Information for terraces' from the BBRI was presented. The new 'Guideline for the proper construction of resin-bonded floors' was introduced during the second seminar.
These seminars were followed by a number of demonstrations.
A buffet dinner was organised in the evening, which saw the handover of the chairmanship of the Natural Stone Federation. Wim Nelis, CEO of Potier Stone, replaced Henri Vanderlinden.
This edition of Belgian Stone Day proved more than successful and we are already looking forward to next year.
More info?
Please feel free to contact us.