9 Milestones of 2019
How time flies! What a year that was! Once again, we have experienced some incredible high points with you. We would like to take a look back at our favourite projects and moments of 2019.
1. Inspiration Days Italy
At the end of March, we headed off with a great group of architects and interior designers to Italy for our Inspiration Days. Together with Cromarbo, among other things we visited the quarry where the superb Arabescato Orobico marble is extracted.
2. Resto Marina
In 2019, Resto Marina moved to Oosteroever in Ostend, an urban development project by the Versluys construction group. During the summer break in the construction sector, our entire team was able to enjoy fine Italian cuisine here, admiring the interior we had created with Calacatta Verde marble.
3. Architect@Work Kortrijk
We presented our entire Unseen Collection at the Architect@Work innovation fair. A rotating cube in Persian Red travertin revealed Unseen Fresh, Flow, Volt and Water in succession. A stand that certainly didn't go unnoticed.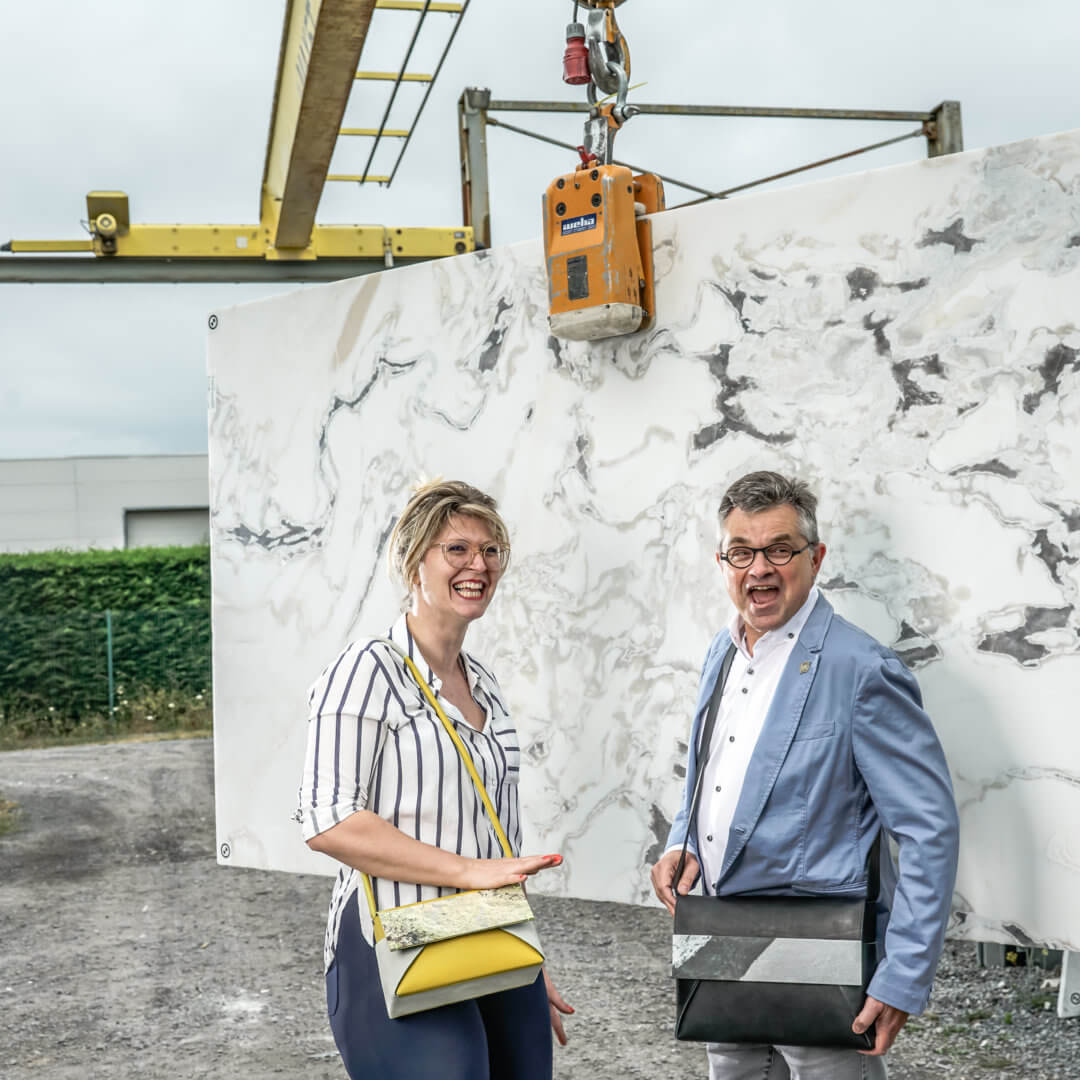 4. Residence SE.
This renovation in Ghent is a top-level project by Steenhuyse, signature spaces. Old and new were combined and here again, the green Calacatta Verde was chosen. A natural stone that adds an eclectic touch to the otherwise austere materials.
5. Wim & Paarl
Potier Stone manager Wim Nelis and handbag designer Pearl De Buck posed together in front of the camera for ZO Magazine. Potier Stone and Paarl have been working together for some time, creating an exclusive line of handbags with marble.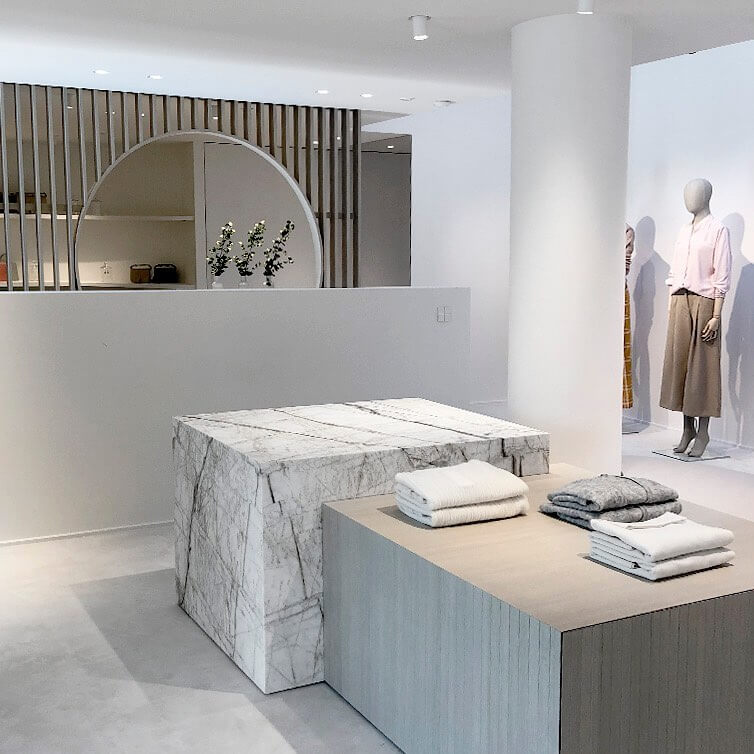 6. Monster Waterjet and STONE SCAN IRIS V2.3
Our biggest investments in the workshop this year were the MONSTER JET 5 Achesen Full Option, a waterjet that allows us to make the finest cutouts in any material. And our stone scanner, which we can use to make life-size scans of all the slabs in our stock. This machine converts every mm² into one pixel.
7. Furore
The Furore Fashion flagship store opened in the heart of Antwerp at the start of September. Interior designer Evelyn Moreels opted for authentic Belgian materials and manufacturers. The counter and presentation pedestals were made in Calacatta Rigate Oro, a delicate, stylish marble perfectly suited to the narrative of this young fashion label.
8. Potier Stone pralines
Together with one of Belgium's best chocolatiers, Frederic Blondeel, we produced our own Potier Stone pralines. A fine chocolate, filled with a praliné flavoured with cinnamon and ginger, perfect for pampering our staff and customers in the Concept Room.
9. DB apartment
Zebra White black and white marble is the common thread running through this apartment in Knokke. This distinctive natural stone recurs from kitchen to fireplace, living room and bathroom. A design by SD Concepts.
This was 2019,
Looking forward to 2020!
More info?
Please feel free to contact us.